July 7, 2020
Posted by:

admin

Category:

Newsletter
In this newsletter we concentrate on how we can help companies with their manufacturing recovery plans and obtain funding for them. The pandemic is still impacting businesses large and small and as we look forward, with the government view that tighter restrictions are here for the next 6 months, here at LBS we believe we can add value to your business and help you create your "New Normal".

The impact of this Corvid 19 pandemic emphasises how our skills lend themselves exactly to your 
current needs. Whether you are a large organisation or S.M.E.'s you might not have the skills, time or experience to optimise your situation and this is where Lean Business Solutions Ltd can help. We also have experience in accessing government funding to help our customers with our costs. Currently grants of between 40% and 90 % are available depending on your companies' size and location.
Below we have an interview with Stephen Gregory Director of Leeds City Region LEP Supply Chain Programme at The University of Huddersfield. We also have an interview with Pat Williams, Senior Vice President of Rosti Asia and his team on how LBS have helped develop their "New Normal". Rosti Asia are one of our long standing customers in China, who have been able to utilise their training and development with us to create their "New Normal"
Funding Support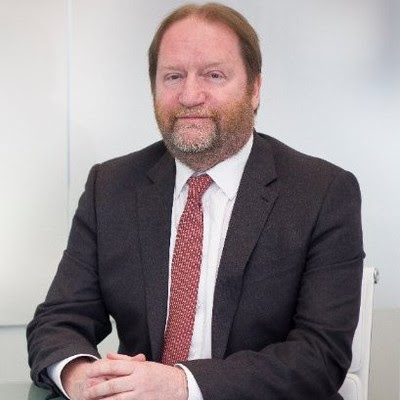 LBS are approved and work with funding organisations across the U.K. and can help you access support for some of our costs. In this newsletter we have an interview with one of the funding organisations we work with, Stephen Gregory Director of Leeds City Region LEP Supply Chain Programme at The University of Huddersfield (www.manufacturing-recovery.co.uk)
Q. Stephen what is the goal of the Manufacturing Recovery Programme (MRP)?
Answer: We support manufacturing businesses to Recover, Stabilise and then Grow from the effects of the Covid epidemic. We focus on their supply chain and business performance, we cover firstly the business basics but have an interest in areas such as resilience and diversification
Q. How can LBS support the process?
Answer: We enjoy working with LBS, as we know they are a quality supplier of consultancy to the manufacturing companies we work with.
Q. What types of support can the MRP process provide for companies?
Answer: There are 3 main strands to MRP, they are: support from our Supply Chain Programme, our High Growth Manufacturing Programme and from specific academic areas in the Univeristy. This is done by the employed team of manufacturing advisors but also by grants for companies to get in specific consultancy support.
Q. What types of companies can it support and how can companies access it?  How long will it be available?
Answer: the program focuses on manufacturing SME`s in the Leeds City Region LEP geographic area for the funded element but we can also work with large enterprises identifying local suppliers. Access would be through the website at https://supplychainlcr.co.uk/ or through my personal mobile number 07827850738.
How LBS Helped to Create "A New Normal"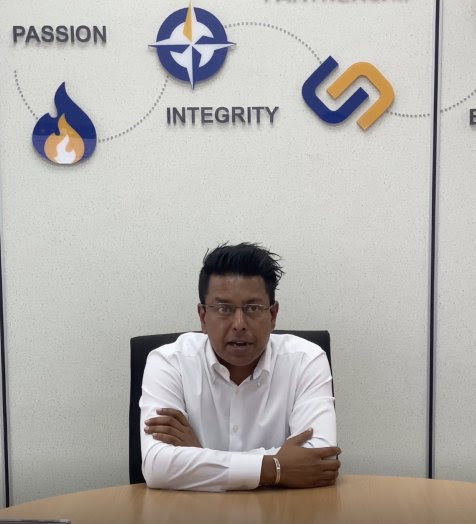 "Pat Williams Senior Vice President of Rosti Asia
"We have been on our Lean Journey for in excess of 12 years with Lean Business Solutions Limited and during this time the importance of developing the right culture has always been their and our main passion to underpin success. LBS have introduced customer care which has focussed our team on the customers' needs. This, together with the culture our team have developed and with the support of LBS, has enabled us to build and succeed with our "New Normal Culture."
              Click on this link  to see full interview.
Training Update From One of LBS's Online Courses
We are currently engaged in supplying online Green Belt training to a major closure manufacturer within the UK.
Phil Morrod, Quality Manager at Bericap UK, had the following to say:
"The course is online at the moment due to Covid 19 but this doesn't appear to be a detriment to the content, delivery or my progress through the modules; I have been tutored by Colin on a face to face course in the past and therefore can compare these two delivery methods. For me the online training is efficient and focused. The tutoring is clear and informative with course material easily shared on screen and backed up through email correspondence and any queries/questions have been answered swiftly. Connection has not been a problem and the regular weekly meetings have been easy to organise within my schedule. The online experience has provided a flexible way of learning, which Lean Business Solutions have harnessed effectively".
The students meet regularly online with an instructor and during the sessions, the students are:
1) Introduced to the theory of Lean Sigma (DMAIC) tools and techniques and additionally look at other problem-solving methodologies, via on line training sessions
2) Students carry out various exercise and activities on and offline, designed to underpin knowledge
3) 1:1 online mentoring sessions to discuss progress of their individual projects
4) Complete online knowledge checks
5) Perform practice exam sessions, to both underpin knowledge and "Get exam ready"
If you are struggling to create your "New Normal" and require help to manage the current conditions, we are here to help you. Whatever market sector your business is in, we can help you to make it as efficient an operation as possible and maximise your profitability.
Plastik City Article (Plastic Industry News)
Plastik Cityrecently hosted an article on Lean Business Solutions and how we have adapted to the current coronavirus pandemic. See link below for more details:
https://www.plastikmedia.co.uk/lbs-introduces-online-training-to-support-the-new-normal/
If you would like to discuss how we can help you then either contact:
Kerry Cochran                                                                                          Colin Parry
Tel: +447985 582753                                                                              Tel: +447967324146
Mail: kerry@lbs-ltd.com                                                                       Mail: colin@lbs-ltd.com