September 2, 2020
Posted by:

admin

Category:

Newsletter
Sika Team Sticking with Lean!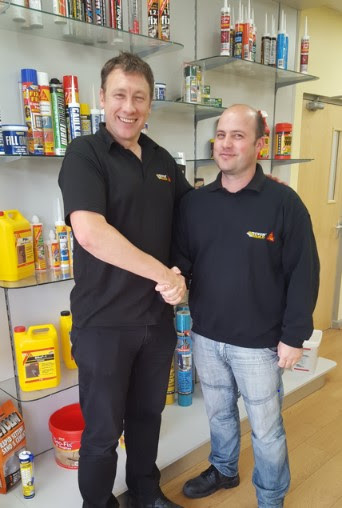 LBS are proud to report recent promotions of two employees at Sika Everbuild the countries' biggest and most respected suppliers of sealants and adhesives.
Congratulations to Steve and Shpetim!
Steve Turver is moving out of Continuous Improvement and Training to become Health, Safety and Environmental advisor. Steve will be succeeded by Shpetim Hysenaj as CI and Training advisor. LBS is particularly proud of this recognition for Steve and Shpetim as they have both undertaken much of their Lean training with us.
Background Steve joined Everbuild 8 years ago from the printing industry, starting as a machine operator then line supervisor, this was followed by Steve taking up the role of Training and Continuous Improvement Manager 5 years ago. During the CI role Steve has undertaken a series of programmes to develop his Lean capabilities, including our 10 day Lean programme, Lean Sigma Green Belt and topped off with his City & Guilds Licentiate becoming Steve Turver LCGI. In between raising a family, DIY and music festivals, he is currently doing his Nebosh to support his new role.
Shpetim studied construction in Kosovo before joining Everbuild 11 years ago as a line server and has since held the role of deputy supervisor. Having done Level 2 NVQ and Level 3 Apprenticeship, Shpetim now looks forward to advancing his CI knowledge and adding the Level 4 Licentiateship to his qualification this autumn. Outside work he keeps busy with family time for his wife and 2 children and football.
"The training delivered by LBS has proved truly invaluable, both for my own personal development and the push for continual improvement at Sika Everbuild." Steve Turver 
Yellow Belts
A busy time for LBS certifying more yellow belts, this time at Rosti Automotive Pickering. The team also completed their Level 2 Apprenticeships in Business Improvement Techniques.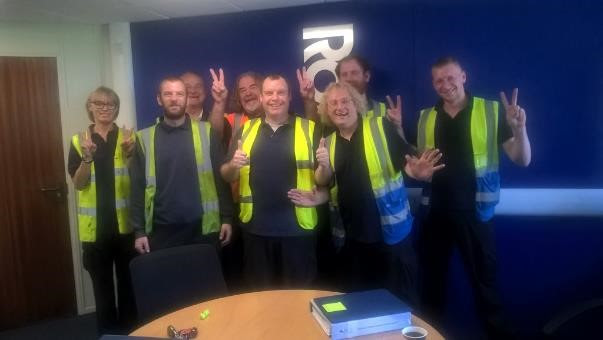 Well done! You deserve your awards after 13 months hard work!
"Thank you for your time and you would not believe how I have used the

knowledge that you passed on to me in the last 6 months! What I have learnt from this course has been so useful in situations I never knew I would have been in." Stuart Irvine 
Another 3 yellow belts certified at Rosti Automotive Canning Brett. Their projects supported the green belt projects being implemented and they included putting in place standard operations for tool changes, improving 5S in their departments and gemba boards.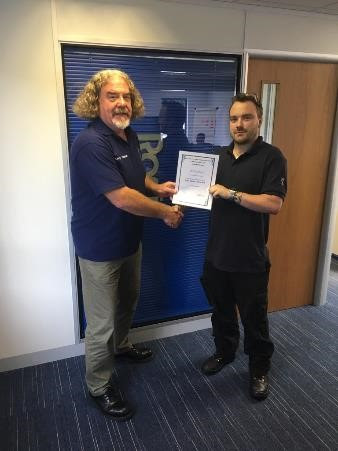 ​
Well done Team!!
41 Apprentice and Yellow Belt students from Bericap UK in Hull, received their certificates in two groups on Friday 14th July.
Well done to all of you !
A group of successful Yellow Belt trainees from Thorntons Chocolates received their certificates. Excellent work by these guys and projects carried out to reduce inventory, look at office processes and carry out quick change on the production lines.​
Well done to all!
Great night celebrating the certification of 19 yellow and 2 black belts at Rosti Larkhall.
Congratulations on all your hard work!
SMED activity celebration, reducing changeover time at Rosti Suzhou, by more than 50%.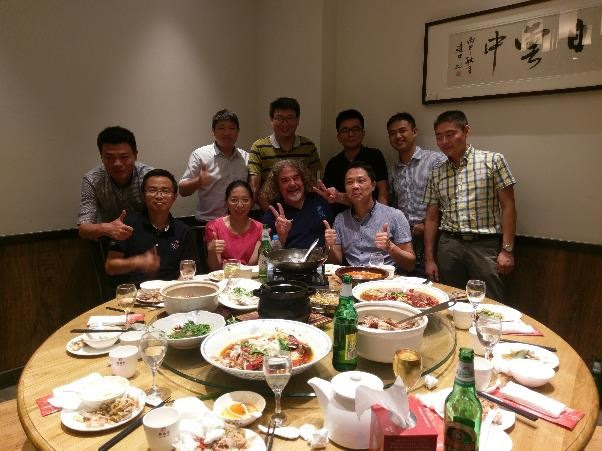 Upcoming courses
Black Belt Training, provisional dates
Week 1     9th-13th Oct
Week 2     30th Oct – 3rd Nov
Week 3     20th Nov – 24th Nov
Green Belt Training.
Week1     6th-10th November
Week 2    27th Nov-1st December
If you want to develop your people in continuous improvement techniques, please contact LBS 
email  enquiries@lean-business-solutions.co.uk      
Kerry's mobile 07985 582753     
Office  01522 306242